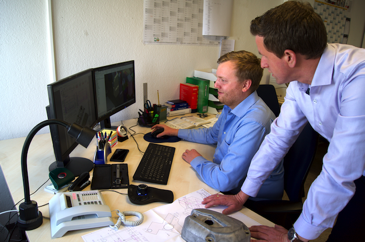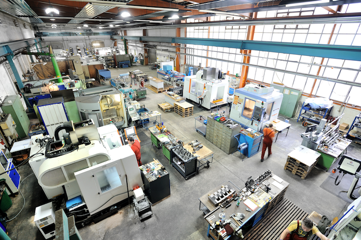 More efficient in series production
FAD Fertigungs- und Automatisierungstechnik GmbH believes in consistency.
In 1998 FAD GmbH had begun the production of the first plants. The company has been growing steadily since then. Over 30 specialists now work on tailor made special solutions. Today hundreds of FAD products are deployed worldwide in automation plants.
Customers value our expertise, experience and reliability. This only functions with qualified and motivated employees. To preserve and hand down our collective know-how in engineering and in production, we train our own specialists.
Engineering and manufacturing are united under one roof at FAD GmbH. The close connection between design and production enables direct feedback and guarantees perfect implementation of the concept.
With new projects, our know-how is already incorporated in the planning phase. Thus consultancy and engineering shape the first steps on the way to an FAD quality product. We can also execute the other steps almost entirely in-house - from the manufacture of the individual components through the colouration to assembly.
1,800 square metres of hall area with a modern machine inventory are available for production. The considerable in-house manufacturing depth makes it possible to guarantee the quality at every work step and to be able to react flexibly to requests for modifications. Services which we do not undertake ourselves are handled by proven cooperating partners in the direct vicinity.
Engineering and production
Research initiatives give impulse to innovations and deliver valuable knowledge for improving the processes within the company. Which is why we regularly become involved in practice-orientated research projects on subjects such as:
- Technology and tooling for hard roller burnishing
- Process optimisation with the production of unique machinery
- Technology transfer with focus on RFID technology
- Industrial image processing
- Intelligent tools
In this regard we are constantly collaborating with the scientific institutions of TU Dresden, ITW e.V. Chemnitz or IKS GmbH Dresden.
Solutions from a single source

© 2023 FAD Fertigungs- und Automatisierungstechnik GmbH

Bergener Ring 59
01458 Ottendorf-Okrilla

Over 25 years experience in plant construction